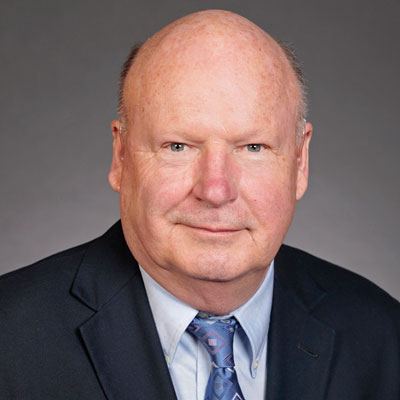 Links
Meet Jim Lykam
Jim Lykam was elected to the Iowa Senate in 2016. He previously served six terms in the Iowa House of Representatives. He represents Davenport and the southern portion of Scott County along the Mississippi River on the eastern border of Iowa.
Jim serves on the Commerce, Natural Resources and Transportation committees, as well as the Administration & Regulation Budget.
Jim ran for the Legislature to maintain Iowa's excellent education system, create good jobs, ensure public safety and find new ways to grow our state. He wants future generations to find good jobs and interesting opportunities that keep them in Iowa.
Jim has an extensive record of civic involvement. He served on the Davenport Plan & Zoning Commission and on the Park & Recreation Advisory Committee, where he chaired the baseball subcommittee. He has also served as vice-president of the Davenport Colt League, manager of the West Pony League and member emeritus of the Scott County Humane Society. His memberships include the Davenport Moose Lodge, Davenport Masonic Lodge and the Kaaba Shrine.
Jim was born and raised in Davenport. He is a graduate of Davenport West High School and Palmer Junior College. He ran a small business for more than 25 years.
Jim and his wife of 45 years, Barb, live in Davenport. Barb is a nurse. They have an adult son, Jeff.